25 Facts that you should know about
1. The Jackson 5 left Motown records in 1976 after 11 albums have recorded and selling over 100 million albums.
2. Michael's longtime friend Elizabeth Taylor was the first to refer to him as the 'King Of Pop' when she introduced him by the title at the awards' gale.
3. It was in 1978 when Michael made his acting debut in the move "The Wiz" then he met producer Quincy Jones.
4. The reason the Jackson Five changed their name to the Jacksons in 1976 was because their former record company, Motown, claimed they owned the name. So the group, without Jermaine (who left to pursue a solo career) but with little brother Randy, became The Jacksons.
5. After the album The Jacksons, was certified gold the group hosted their own TV variety series.
6. Many times throughout Michael's extensive career donated all the proceeds from whole tour or concert to charity.
7. Michael said once "writing lyrics takes me along time but writing melodies, I love. I make them up all the time"
8. Michael Jackson, is a vegetarian.
9. Michael wrote his autobiography, Moonwalk, in 1988 to tell the world what he's really all about. When the book first came out, he said, "I hope this book will clear up some misconceptions"
10. Michael's first date was with actress Tatum O'Neal.
11. Quincy Jones called Michael 'Smelly' because he had a shrewd nose for business.
12. When Michael performed during the half-time show at Superbowl XXVII, a record 133.4 million people tuned in.
13. Michael donated all his royalties from his hit song, Man In The Mirror, to Camp Good Times, a retreat for children with cancer.
14. Michael has had two perfumes named after him. All proceeds from the sales of "Mystique de Michael Jackson" and "Legende de Michael Jackson" went to charity.
15. When Michael was making the video video for 'Beat It' two actual rival gangs were used to portray the gangs in the video.
16. "Come Together" is one of Michael's favorite Beatles songs.
17. For the tune "I Just Cant Stop Loving You", off the Bad album, both Barbra Streisand and Whitney Houston were considered as duet partners for Michael. Ultimately, though, the girl who co-wrote Man In The Mirror, Siedah Garrett, was chosen to sing with Michael.
18. Michael loves the three stooges, especially Curly.
19. Michael's Grandmother suggested his name to his mother.
20. Besides loving music, Michael loves art, and says he visits museums all over the world.
21. Elizabeth Taylor got married to her ex-husband Larry Fortensky, on Michael's Neverland Ranch.
22. When Michael's hair was ignited by a misfired smoke bomb during the filming of a Pepsi commercial in 1984, sales of his then current album, Thriller, reached an additional million copies.
23. In 1985, Michael paid between $40 and $50 million for the rights to a bunch of Beatles songs, including, "Yesterday", "Let It Be" and "Help"
24. Michael once said "I've been performing for so long, I sometimes feel like I should be 70 by now"
25. Michael Jackson is the undisputed King Of Pop.
---
Michael Jackson has reveald in Shmuley Botach interview "Michael Jackson Tapes Book" that, he taught Wade Robson:
SB:"Oh, he wasn't from 'N Sync, Wade?"
MJ:"No, he's a choreographer for Britney Spears and 'N Sync. See I taught Wade."
SB:"Really?"
MJ:"Yeah, I taught Wade. All the stuffs you see Britney Spears and 'N Sync doing, that whole style came from me 'cause I taught Wade. Wade's from Australia and I brought him to America."
---
1.2009-1993

2.1988-2007


3.2005-1996



You still claim that Michael had many plastic surgeries? Autopsy file of head:
---
Michael in Guiness World Record Book:
The first entry: Thriller as the best selling album of all time and ever with 104 mln. copies until today since 1984. For that album Michael gpt 8 Garmmy Awards.
The next are:
The longest videoclip "Ghosts" with running time of 39 minutes, released in 1996.
Michael plays there 5 different roles. Videoclip is based on original idea of creator of horrors - Stephen King. Director: Stan Witson.
The most valuable sculpture presenting Michael:
"Michael and Bubbles". This porcelain sculpture was created by Jeff Koons in 1988 and was sold on auction for 5.616.750 dollars. Sculpture has 42 X 32 X 5cm and is described as mixture of pop of culture and art of high flight. Sculpture represents Jackson embrasing his monkey – Bubbles.
The biggest number of Grammy Awards in one year:
During 26th Annual Grammy Awards in 1984 Michael Jackson won 8 "Grammies" including Best Male Rock Vocal Performance for "Beat It", Record Of The Year for "Beat It" and the "Album Of The Year" the "Thriller".
The most valuable oscar:
Oskar from 1940 for "The Best Film" – "Gone with the Wind" from 1939 (director David O'Seleznika) was bought by Michael for $1.542 on June 12th 1999r. Michael bought it during a phonecall.
For the largest support
for promotion of a product - 15 million paid by "Pepsi".
For life achievements (honorable prize)
For the largest distance covered with dance move - Michael's "Moonwalk". Adam Hall from San Francisco, CA covered the distance of 241 km (1,5 mile) "walking" along streets in Denver, CO in one hour on the October 22nd 2002.
The most expensive short film in history: Scream (duet with sister Janet Jackson) cost: 7 mln. $
P.S. Michael have sold during his entire life more than 750 mln albums.
---
What's the matter with "The Beatels" catalogue? This is the answer: Michael Jackson said in the interview for "Gold" magazine 1st July 2002. M."Gold":" You outbade Paul McCartney at auction for The Beatles archives. Why was it so special?" MJ.: "No I, did not outbid him, he did not auction this at all. It was on sale, and it appealed to me and I bought it the same as the work of art is bought." Moreover Paul McCartney said: "Bono rang me and asked me if I would like to buy the rights. Many people think similarly". But I still receive some money due to the copyrights. But for several years some of these recordings will return to me". Besides that, Michael in his book, "Moonwalk" recalls that Paul showed him this catalog because 'till this moment Michael didn't know that something like that existed. Paul McCartney also possesses copyrights for different performers' songs, so Michael is not an exception.
---
Next matter concerns his general appearance. Namely, as everyone noticed, Michael in the '60s and '70s looked more fat on his face, and now he looks totally different. It is mainly caused by his diet. Michael is a vegetarian since many years. I will quote Michael from his book "Moonwalk":
"One of the side effects of the Thriller period was to make me weary of constantly being in the public eye. Because of this, I resolved to lead a quieter, more private life. I was still quite shy about my appearance. You must remember that I had been a child star and when you grow up under that kind of scrutiny people don't want you to change, to get older and look different. When I first became well known, I had a lot of baby fat and a very round, chubby face. That roundness stayed with me until several years ago when I changed my diet and stopped eating beef, chicken, pork, and fish, as well as certain fattening foods. I just wanted to look better, live better, and be healthier. Gradually, as I lost weight, my face took on its present shape and the press started accusing me of surgically altering my appearance, beyond the nose job I freely admitted I had, like many performers and film stars. They would take an old picture from adolescence of high school, and compare it to a current photograph. In the old picture my face would be round and pudgy. I'd have an Afro, and the picture would be badly lit. The new picture would show a much older, more mature face. I've got a different hairstyle and a different nose. Also, the photographer's lighting is excellent in the recent photographs. It's really not fair to make such comparisons. They have said I had bone surgery done on my face. It seems strange to me that people would jump to that conclusion and I thought it was very unfair.
Judy Garland and Jean Harlow and many others have had their noses done. My problem is that as a child star people got used to seeing me look one way.
I'd like to set the record straight right now. I have never had my cheeks altered or my eyes altered. I have not had my lips thinned, nor have I had dermabrasion or a skin peel. All of these charges are ridiculous. If they were true, I would say so, but they aren't. I have had my nose altered twice and I recently added a cleft to my chin, but that is it. Period. I don't care what anyone else says - it's my face and I know.
I'm a vegetarian now and I'm so much thinner. I've been on a strict diet for years . I feel better than I ever have, healthier and more energetic. I don't understand why the press is so interested in speculating about my appearance anyway. What does my face have to do with my music or my dancing?
The other day a man asked me if I was happy. And I answered, "I don't think I'm ever totally happy." I'm one of the hardest people to satisfy, but at the same time, I'm aware of how much I have to be thankful for and I am truly appreciative that I have my health and the love of my family and friends."
---
Michael saved "Super Bowl"
Some fans do know the thing about Michael and Super Bowl and some nothing at all, although performance on Super Bowl is on DVD Dangerous The Short Films, but maybe not everyone know how big event it was, so here we present fact about Super Bowl event and its history based on "Forbes magazine" and "Christian Science Monitor's" articles."The NFL had been doing something special for the Super Bowl's halftime show since its first contest in 1967. The game plan was working fine as viewership and advertising rates kept increasing. But in 1992 Fox boss Rupert Murdoch spotted a weakness: the Super Bowl's halftime acts weren't hip. Some decent names performed. But not the really big ones. People stopped watching at halftime. Especially the young, hip audiences advertisers crave.
Fox, which had not yet become a partner of the NFL, saw a way to score: During the 1992 game, when Gloria Estefan was performing, Fox had its popular show In Living Color do a live Super Bowl spoof, complete with a game clock so viewers could see when the second half of the Super Bowl was going to start and switch back to CBS. The episode of In Living Color was a huge hit. Ratings for the second half of the Super Bowl crashed 10 points. Makes sense. If you are twentysomething and have had a couple of beers, would you rather see a show produced by Rosie Perez with Keenan and Ivory Wayans and Jim Carrey, or Estefan?
The NFL learned this lesson: Don't skimp on your most-prized asset. Enter Michael Jackson for the Super Bowl's 1993 halftime show on NBC. The biggest act on the planet for the biggest game. The Super Bowl's ratings increased 8.6% over the previous year, and just as important, NBC kept its audience during halftime as well as the game's second half. Last year's halftime show with Madonna generated a higher rating than the game. MJ had scored the Super Bowl's biggest touchdown and the NFL, which brings us Beyonce today, has never looked back."
Science Monitor:
1. Michael Jackson (1993)
The singer performing as the halftime act caused audience numbers to go up during the show itself (the first time that had ever happened during the Super Bowl), causing Jackson's act to be often cited as the reason the Super Bowl tries to book big musical acts for the halftime show rather than the marching bands of yore.
When Jackson first appeared on the stage amid a flash of smoke, he stood dramatically silent and immobile for a full 1.5 minutes while many of the 98,000 at the Rose Bowl Stadium cheered.
During his performance, a chorus of more than 3,000 children from Los Angeles performed "We Are The World," and footage of Jackson being involved in charities was screened. Jackson sang "Billie Jean," "Black or White" and "Jam."
Arlen Kantarian, chief executive of halftime show producers Radio City Productions, remembered how Jackson was struck by the idea of the viewers who would be watching in other countries.
"He said, 'Man, I'll never tour there,' " Kantarian recalled in an article with the New York Times which detailed how Jackson's performance forever changed the halftime show. "We talked to him about the blue-collar football fan that might not otherwise be a Michael Jackson fan and about how he could build a new fan base. He got that as well."
Bleacher Report writer Gordon Block ranked Jackson's show as the best halftime show ever.
"Super Bowl XXVII is the standard for all Super Bowl halftime shows, as the league called in the star power of Michael Jackson to keep audiences tuned in to the game," Block wrote. "Jackson did not disappoint… Since that 1993 show, the halftime performance has become a huge part of the game and made the game much bigger than the sport of football. It's a cultural event and one that is almost impossible to miss." See this once again...
Going with wikipedia: "This halftime performance increased the TV ratings by a significant amount. It has been claimed to be one of the most watched events in American television history. After 1993, there was a deliberate effort to attract top performers for the halftime shows."
---
From camouflage by extravagant to inspiration
Camouflage
(MoonWalk)"I've been accused of being obsessed with my privacy and it's true that I am. People stare at you when you're famous. They're observing you and that's understandable, but it's not always easy." So Michael really often was using sunglasses and mask in public places and the camouflage (disguise) when he was getting his way on a private trip:
Public privacy:
At the beginning Michael found a little bit of privacy with sunglasses and later with the mask, he was using both ways until his death;
(MoonWalk)"[...]If you were to ask me why I wear sunglasses in public as often as I do, I'd tell you it's because I simply don't like to have to constantly look everyone in the eye. It's a way of concealing just a bit of myself."
In 90's right after "Dangerous" album era he found second way to cover the face and having another piece of his privacy, the mask has helped him, very similar to surgical kind, covering full nose, mouth and chin. It wasn't found just like that, Michael found that kind of keeping privacy right after he had his wisdom teeth pulled, then a dentist gave him the mask;
(MoonWalk)"[...]After I had my wisdom teeth pulled, the dentist gave me a surgical mask to wear home to keep out germs. I loved that mask. It was great - much better than sunglasses - and I had fun wearing it around for a while. There's so little privacy in my life that concealing a little bit of me is a way to give myself a break from all that. It may be considered strange, I know, but I like my privacy." it was good way to keep privacy and heal at the same time, as he said in interview "Diane Sawyer Interview with Michael and Lisa Marie Presley","... I always had my Neverland, you know, 'cause I love Neverland. I don't like...I'm very sensitive to the smog. You know. so I can't have the smog.", so mask has realized that 2 functions at the same time;
1. Health protection
2. Keeping privacy
Michael really did like that way of keeping his privacy and for years he connected those 2 ways to keep privacy, he hasn't left with it until his death. The last moment was when he was leaving clinic before his fourth coming series of shows at O2 Arena. He has been photographed in a car.
Private camouflage:
When he was going to; cinema, theatre, shop, park or other kind of trip, he often was disguised and every time (I mean almost every time, except with disguise from "Ghosts", the major) paparazzi or other people had recognized him. Sometimes may be Michael did know he will be recognized and sometimes may be not, however a kind of disguise wasn't matter, always the goal was 1: to be not found and having own privacy, the ways Michael was using is not easy to mention (those more known are below). However he was using really different ways to disguise, from most controversy like wheel chair, which wasn't a certificate of his health condition but a test of hide himself before paparazzi, to easy go away being not seen, 'till such form as; mask from cartoons, scarf around the head and hood on it, scarf with hat and mask of Zorro or scarf and just jacket + face with slices around the mouth. Unfortunately the forms of disguises that Michael had invented were quite characteristic so much to make him on some one eye, so he was really often seen. All those things were doing just for keep his privacy, but as he said in "Private Home Movies", thank to disguise and keeping privacy he could also see ordinary life and listen what people are talking about and "that's why, I love to disguises so much".
Extravagant
Extravagant clothes Michael started to wear from "Thriller" album, especially in time when he was doing experiments with clothes to music video "Thriller". White socks and a little bit too short pants it's Michael's label in videos, however his clothes in spotlight and out of it it's 2 different worlds but he decide in both of them looks like King Of Pop should be. Paparazzi and tabloids accused Michael about eccentricity (exaggerated original; bizarre look), but Jackson didn't think like that, in interview for Barbara Walter: ", maybe I like to live that way, maybe I like to dress that way" said Michael. Michael was never tryin' to hide the fact he loved extravagant style and in it also Baroque style (a lot of colors and details of decoration - patterns, sequins, diamonds itc.), but it's still the way of outside dress for the public, at home the dress look quite as ours, elements of home dress are; jeans, t-shirt, sometimes loved sweater or sweatshirt.
There are difference in dress style between years 90's and 2000. At the beginning of "Bad" era there were dress with many hobnails on belt or colorful belts 2 times wrap around his waist or hip not through belt loop in pants (generally only black jeans), as also shirts in colors from black to red with sew in band on his right hand just like on cuff and shoulders, mostly with some decorative letters or pattern, as also many suits with sew in strings in front of the suit, any way very going into military style. Michael admitted himself, that his dance style and dress way was going in that way and all of it has been happening itself quite accidentally. He took something and does initiation it into his style, just because he liked it.
In "HIStory" album era he changed a little his dress, instead of shirts most often time he dressed original army's suits and to the suits as always black jeans (sometimes suits pants too) sometimes even with stripes.
In "Invincible" album era started to prevail clothes with trinkets, a lot of sequins and other that kind of things, this time Michael wears suits pants which were mostly with stripes. Few years later Michael made his own collection of suits, designed and labeled by him. There were about 4 kinds of suits. In year 2008 Michael had very close friendship with fashion designer Christian Audiger, by this friendship his creations seems sometimes quite surprising and some times very interesting. He walked in different clothes, some times that clothes were typically for women, but keeping close friendship with Christian, it was very probable it's just advertisement for fashion clothes, but knowing Michael, he was able to wear most of creations, from suits by pajamas to women clothes. Although thank to the fact Michael has been seen in those creations, they had better success in outfitter's.
As Lisa Marie Presley said in interview with Diane Sawyer: "He's an artist, he has every right, and he is constantly re-modifying something, or changing it, or reconstructing it or, you know, working on some imperfection he thinks needs to be worked on. If he sees something he doesn't like he changes it. Period. He re-sculpted himself. He's an artist." said Lisa Marie Presley. "I might wanna put a red dot right there one day... (points to his forehead) An' two eyes right here. (touches his cheeks)" said Michael in interview.
Thriller
Bad
HIStory
Invincible
2003-2009
Inspiration
Extravagant clothes as it looks like are not only good presentation for Michael, because world's fashion designers are people who are inspirited by Jackson. Inspiration such big that fashion designers, have designed fashion clothes in very similar style to Jackson's dress, sometimes from music video and sometimes dress for the public appearance, however the important thing is, the clothes are made not for men just for women. Now women can buy elegant dress and looks amazing.
1st line of clothes is: Blamain
2nd line of clothes is: Gucci - Autumn(Fall)/Winter - 2009/2010 Women's Collection.
3rd line of clothes is: Jean-Charles de Castelbajac
---
What is the matter of phenomenon of Michael's dance? As all people know Michael was dancing since he was a kid. The father Joseph Jackson discipline his sons to public shows. In the little Michael Jackson as most little boys has his idols. Michael's idol was James Brown. Black artist, singer and dancer. Michael spend hours on watching moves of his idol and he repeated after him with great commitment taking from it amazing pleasure. Michael was valuable for his father in dance, he always was saying to his sons: "Do what Michael do". Michael was known as hard working at his performance. However revolution came when he performed famous Moonwalk during "Motwon 25". Where the Moonwalk come from then? Jackson mention that, Moonwalk he saw when it was performing by kids in American ghetto. But the first moonwalk was recorded in 1943 when Bill Bailey performed it in "Cabin In The Sky" movie and the second one during "Showtime At The Apollo" in 1955. But inspirations for Jackson were many more. One of the most known and admitted by Jackson himself is Fred Astaire. The inspiration we can see in "The Band Wagon" movie, where we have inspiration to "Smooth Criminal" short film and dance move performed in "You Rock My World" short film. Other inspiration is "West Side Story" movie. Here we have familiar scene to "Beat It" and "Bad" short film. Other inspirations in sequences of dance moves became such artist as Buck and Bubbles, Cab Calloway, Clark Brothers, Sammy Davis Jr., Daniel L. Haynes, Rubberneck Holmes, Patterson and Jackson, Eleanor Powell, Bill Robinson, Three Chefs (feet only), Tip Tap and Toe (feat. Ray Winfield), Earl Snakehips Tucker and Paula Abdul. Michael was taking inspiration from them to single moves and then he creates his own style. What is the matter with the phenomenon if some of the moves where performed many years before by different artists? Since Michael was 5 year old he was dancing and inspired by the greats of Fred Astaire and having energy of James Brown, Michael moves with amazing precision. Doing Moonwalk during Motown 25 TV Special he was looking like a flowing on the air, he redefined possibilities of physical expression. By the 1987 in release of "Bad" his third solo album Michael performance became a legendary as seen a world winning videos "Smooth Criminal" and set it on the stage before 55 thousands of fans, Michael set his poetry to emotions dancing pure and excitement of the alive and a moment. Michael passion devised the large of physics and through the constants moments of the steps. He has earned prominent place among his child to the idol. Hard work and passion that he had been dedicated to his dance steps with his own password "Thinking (during dancing) is the wrong thing made by dancer", he performed every step with amazing precision and dynamic. Because of that his dance was electrifying and amazingly magic. Phenomenon of his dance is all about that Jackson as the only one take all these steps, connected them, clarify and together with his own steps performed the only one in its kind dance style which electrify all people and that's how one fact has been undeniable... No one moves like Michael Jackson. Since the time, for the present artists King of Pop is inspiration in dance .
---
Michael recognised inventor / Patient of bend
Patent number: 5255452
Filing date: Jun 29, 1992
Issue date: Oct 26, 1993
Inventors: Michael J. Jackson, Michael L. Bush, Dennis Tompkins
Assignee: Triumph International, Inc.
Primary Examiner: M. Denise Patterson
Current U.S. Classification
36113; 36/1; 36136; 36/80; 36132
International Classification
A43B 500; A43B 300
What is claimed is:
1. A system for engaging shoes with a hitch mans to permit a person standing on a stage surface to lean forwardly beyond his or her center of gravity, comprising:
at least one shoe having a heel with a first engagement means, said first engagement means comprising a recess formed in a heel of said shoe covered with a heel slot plane located at a bottom region of said heel, said heel slot plate having a slot formed therein with a relatively wide opening at a leading edge of said heel and a narrower terminal end rearward of said leading edge, said recess being larger in size above said terminal end of said slot than is said terminal end of said slot; and a second engagement means, detachably engage able with said first engagement means, comprising a hitch member having an enlarged head portion connected by a narrower shank portion to a means for raising and lowering said head of said hitch member above and substantially level with or below said stage surface, said head portion being larger in size than said terminal end of said slot and said shank portion being narrower than said terminal end of said slot, wherein said hitch member can be moved through apertures in said stage surface between a projecting position raised above said stage surface and a retracted position at or below the stage surface, and when said head portion of said hitch member is raised above said stage surface, said first engagement means can be detachably engaged with said projecting hitch member, thereby allowing a person wearing the shoes to lean forwardly with his or her normal center of gravity beyond a front region of said shoes, and maintain said forward lean.
2. The system of claim 1, wherein said slot in said heel slot plate is V-shaped, with the mouth of the V at the leading edge of said heel.
3. The system of 1, wherein said shoe has strapping means to secure the shoe to the wearer's feet.
4. The system of claim 1, wherein said shoe has lace means to secure the shoe to the wearer's feet.
5. The system of claim 1, wherein said shoe has extension means overlying the wearer's ankle, and is provided with covering means to conceal the said extension means of said shoe.
6. The system of claim 5, wherein said covering means comprises a sock-like covering.
7. A system for engaging shoes with a hitch means to permit a person standing on a stage surface to lean forwardly beyond his or her center of gravity in a stable manner.
Abstract
A system for allowing a shoe wearer to lean forwardly beyond his center of gravity by virtue of wearing a specially designed pair of shoes which will engage with a hitch member movably project able through a stage surface. The shoes have a specially designed heel slot which can be detachably engaged with the hitch member by simply sliding the shoe wearer's foot forward, thereby engaging with the hitch member.
---
Message & subject-matter of his songs
Michael in
his own
lyrics has content a really different subject-matter as also message. Below is sorted list accodring to subject-matter and message ("Description" here are the Michael's words about song):
* Good party, boogie, live your life - generally "Off The Wall" album 1979:
- "Off The Wall"
- "Burn This Disco Out"
- "Rock With You"
- "Don't Stop 'Til You Get Enough"
- "Get On The Floor"
- "2000 Watts"(Invincible, 2001)
* Youth love:
- "The Girl Is Mine" (Thriller, 1982)
Description
* Physical love:
- "Baby Be Mine" (Thriller, 1982)
- "The Way You Make Me Feel" (Bad, 1987)
- "In The Closet" (Dangerous, 1991)
- "Give In To me" (Dangerous, 1991)
- "Break Of Dawn" (Invincible, 2001)
- "You Rock My World" (Invincible, 2001)
- "Superfly Sister" (Blood On The Dance Floor, 1996)
* Emotional love:
- "Liberian Girl" (Bad, 1987)
- "I Just can't Stop Loving You'" (Bad, 1987)
- "Remember the Time" (Dangerous, 1991)
- "Heaven Can Wait" (Invincible, 2001)
- "You Are My Life" (Invincible, 2001)
- "Speechless" (Invincible, 2001)
* "Dark", tangled aspect of love, untrue romanse:
- "Billie Jean" (Thriller, 1982)
Description
- "Dirty Diana" (Bad, 1987)
- "Dangerous" (Dangerous, 1991)
- "Blood On The Dance Floor" (Blood On The Dance Floor, 1996)
* Need of: faith, happiness, hope, love:
- "Workin' Day And Night" (Off The Wall 1979)
- "Keep The Faith" (Dangerous, 1991)
- "Will You Be There" (Dangerous, 1991)
- "Whatever Happens" (Invincible, 2001)
* Tabloids about his private life, paparazzi shot a photo, media intrested in his private life:
- "Leave Me Alone" (Bad, 1987)
- "Privacy" (Invincible, 2001)
* Problem of society, of system, of family:
- "Jam" (Dangerous, 1991)
- "Scream" (HIStory, 1995)
Description
- "Tabloid Junkie" (HIStory, 1995)
- "The Lost Children" (Invincible, 2001)
- "We've Had Enough" (The Ultimate Collection, 2005)
* Parting:
- "She's Out Of My Life" (Off the Wall, 1979)
- "Who Is It?" (Dangerous, 1991)
- "Gone Too Soon" (Dangerous, 1991)
- "Little Susie" (HIStory, 1995)
- "Don't Walk Away" (Invincible, 2001)
* Hunger, disease, devastation of natural world, call to fix the world:
- "We Are The World" (singel charytatywny)
- "Man in the Mirror" (Bad, 1987)
- "Bad" (Bad 1987)
- "Heal the World" (Dangerous, 1991)
- "Earth Song" (HIStory, 1995)
Description
- "They Don't Care About Us" (HIStory, 1995)
* Racism problem:
- "Black Or White" (Dangerous, 1991)
- "They Dont Care About Us" (HIStory, 1995)
* Personalty:
- "Another Part Of Me" (Bad, 1987)
- "Childhood" (HIStory, 1995)
Description
- "Stranger In Moscow" (HIStory, 1995)
Description
- "Morphine" (Blood On The Dance Floor, 1996)
* Refers to his private life, trials:
- "D.S." (HIStory, 1995)
- "This Time Around" (HIStory, 1995)
- "Money" (HIStory, 1995)
- "2 Bad" (HIStory, 1995)
- "HIStory" (HIStory, 1995)
Description
- "Morphine" (Blood On The Dance Floor, 1996)
- "Unbreakable" (Invincible, 2001)
* Fantasy:
- "Smooth Criminal" (HIStory, 1995)
- "Threatened" (Invincible, 2001)
- "Is It Scary" (Blood On The Dance Floor, 1996)
- "Ghosts" (Blood On The Dance Floor, 1996)
---
"Weird Al" Yankovic - track "Beat it" as "Eat It" and "Bad" as "I'm Fat"
Alien Ant Farm - track "Smooth Criminal"
---
The album cover was commissioned to be designed by Kleiser-Walczak Construction Co. The fisrt stage was to create Michael' statue from cup, what was taken up by Diana Walczak.
Inspiration was drawn from a monument standing somewhere in Russia.
Kleiser - Walczak Construction Company was set up in 1989 by Diana Walczak and Jeff Kleiser. They experimented with 3D figures, which they called Synthespians.
It was Diana and Jeff who created such a computer figure that moved like a living creature.
The best examples of contemporary animation were the singer Dose in "Don`t Touch My" video and short clip "Sextone for President"
Michael Jackson chose the Kleiser - Walczak company to have the cover and the short film for his new album HIStory designed.
During this project Diana Walczak used four cameras to get Jackson's suitable shots. She created an incredibly precise sculpture for digital processing and rendering.
Diana Walczak, instead of drawing him decided to use computer graphics to create a realistic image in perfect quality. The computers helped in creanting lighting, the details, texture and setting the angle of cameras.
Before she proceeded to work she sought for a suitable picture, which would be a point of reference for the statue.
Sam Emerson helped with that project; he was responsible for shots during the whole shooting. He chose a picture from the Dangerous tour - when Michael stands on stage just after jumping out from a hole in it. And that way Diana found picture which presented Michael from different sides.
Michael's clay sculpture measured 120 centimetres.
When modelling of Jackson was finished, the sculpture was placed in a polyurethane form. They made also 4 thousands "stripes" that were used to mark the topography of work, they were also used for digital processing and to send the data to computer.
This task was charged to Metrocom firm.
Pics:lacortedelreydelpop.com.
When the work on both models - the 3D and the polyurethane one was finished, they were used to produce series different, larger models which were later distributed in the whole Europe. They were to announce Jackson's appearing in different cities accotding to his HIStory tour.
This cover has several variants, on the official one the sky is cloudy, the cover of DVD vol.II is gold and on DVD vol.I the whole statue on pedestal is visible.
This statue was also used in production of "Teaser" where it is shown in a great scale. It was to be unveild on a huge square in front of thousands of spectators.
Cover design: Will Wilson.
"Blood on the Dancefloor". Oil on linen, 1997r.
Cover Design: Steven Hankinson/ Arnell Group
Photography: Albert Watson
Jack Nicholson, New York, 1998
New York, 1999. On need Invincible.
The pictures in similar style were placed in the middle of the booklet.
The cover was made on basis the picture of Albert Watson:
Cover Designt: Steven Hankinson dla Arnell Group
Michael's face was drawn on the basis of a picture mentioned above and appeared in five colouristic variants (in basic version predominate white and silver-grey, the colors of different versions are: blue, green, red, yellow).
On the cover the eyes, the eybrows, nose and mouth were emphasized.
Unused pictures to album's projects
Invincible
---
Michael recognised inventor / Patient of bend
Other music track inspired by MJs samples
---
Other music track inspired by MJs samples
---
Materials where is Michael s figure or his voice
Michael's figure or his voice is in such materials:
- In "The Simpsons" s.3 e.1 ("Stark Raving Dad"). Episode were broadcast on september 19, 1991. Michael give his voice to John Jay Smith.
- Rockwell - "Somebody's Watching Me": Michael is singing in the chorus:"I always feel like somebody's watching me, oh oh oh, I always feel like somebody's watching me".
- Rihanna - "Please Don't Stop The Music": Michael's voice is in the background. Michael sings rest lyrics from his song "Wanna Be Startin' Something", the lyrics are: "Help me sing it, ma ma se, Ma ma sa, ma ma coo sa (hoo, hoo!), Ma ma se, ma ma sa, Ma ma coo sa,(Hee, hee!)". In the end of the song those lyrics is Rihanna singing.
The track contains samples from Michael Jackson's hit "Wanna Be Startin' Somethin". Rihanna confesses, she doesn't bielieve she could ever work with Jackson, so she decided to use samples from one of his hits.
- W Sonic the Hedgehog 3 zawiera zsamplowane odgłosy Jacksona i muzyków, którzy z nim współpracowali.
- In Space Channel 5 in further levels is Michael Jackson.
- In Part Two of Space Channel 5, game for PlayStation 2 and Sega Dreamcast also contains Michael Jackson's figure.
- Ready 2 Rumble Round 2 it's fighting game for PlayStation 2 and Sega Dreamcast, Michael Jackson is there hidded figure.
- Grand Theft Auto: Vice City na PS2, Windows and Xbox contains two Jackson's songs: "Billie Jean" and "Wanna Be Startin' Somethin'".
- In Guitar Hero II were used two his songs "Beat It" and "Thriller".
---
100 of the best living writers
Paste Magazine invited 50 journalists and musicans to create the list of top 100 living writers:
100 T-Bone Burnett
99 Outkast
98 Jay Farrar
97 Josh Ritter
96 Jimmy Cliff
95 Patti Smith
94 Sam Phillips
93 Joseph Arthur
92 Alejandro Escovedo
91 Drive-By Truckers
90 Nick Cave
89 Victoria Williams
88 Parliment
87 Lyle Lovett
86 Sam Beam (Iron & Wine)
85 David bazan (Pedro the Lion, Headphones)
84 They Might Be Giants
83 Fleetwood Mac (Buckingham, Nicks, McVie)
82 John Darnielle (The Mountain Goats)
81 The Flaming Lips
80 Pink Floyd
79 Stephen Malkmus (Pavement, Silver Jews)
78 Robert Pollard (Guided by Voices)
77 Bruce Cockburn
76 Will Oldham aka Bonnie "Prine" Billy
75 Ron Sexsmith
74 Over the Rhine
73 Julie Miller
72 Michael Jackson
71 Vic Chestnut
70 Alex Chilton (Big Star, The Box Tops)
69 Merle Haggard
68 Allen Toussaint
67 Connor Oberst
66 Charles Thompson (aka Frank Black) (Pixies, The Catholics)
65 Bill Mallonee (Vigilantes of Love)
64 Andy Partridge (XTC)
63 Richard Thompson
62 Sting
61 John Hiatt
60 Jimmy Webb
59 Jack White
58 Sly Stone
57 Morrissey
56 James Brown
55 Dolly Parton
54 Aimee Mann
53 James Taylor
52 Paul Westerberg
51 Dan Penn & Spooner Oldham
50 Public Enemy
49 Cat Stevens
48 Gillian Welch / David Rawlings
47 Sufjan Stevens
46 David Byrne
45 Jackson Browne
44 Al Green
43 Ryan Adams
42 Loretta Lynn
41 Ray Davies
40 Burt Bacharach & Hal David
39 Led Zeppelin
38 Kris Kristofferson
37 Smokey Robinson
36 Beck
35 Steve Earle
34 John Forgarty
33 Pete Townshend
32 Lieber & Stoller
31 Carole King
30 John Prine
29 Tom Petty
28 Robbie Robertson
27 Radiohead
26 REM
25 Chuck Berry
24 Jeff Tweedy
23 Elton John / Bernie Taupin
22 Lucinda Williams
21 Lou Reed
20 Van Morrison
19 Patty Griffin
18 U2
17 Holland - Dozier- Holland
16 David Bowie
15 Willie Nelson
14 Stevie Wonder
13 Paul Simon
12 The Rolling Stones
11 Randy Newman
10 Prince
9 Joni Mitchell
8 Elvis Costello
7 Brian Wilson
6 Leonard Cohen
5 Paul McCartney
4 Tom Waits, Kathleen Brennan
3 Bruce Springsteen
2 Neil Young
1 Bob Dylan
Source: Paste Magazine
---
The media talked about Michael's bankruptcy etc many times. As for sure you wonder sometimes if this can be true? Well if we would like to check it only basing on his all solo albums the matter looks like this: Since time when Michael left Motown and signed contract with Epic (Off The Wall was first album released by the company) he got 35% from the record company, what does it mean? This means if we take price of an album over 15$ and we take 5$ margin of profit for music store we have 10$ now Michael's profit from the amount is 35% = 3.85$ we multiply this amount by sold albums and it looks for today: "Off The Wall" 21 mln x 3.85 = 80,85 mln $ "Thriller" 114 mln x 3.85 = 438,90 mln $ "Bad" 30 mln x 3.85 = 115,50 mln $ "Dangerous" 31 mln x 3.85 = 119,35 mln $ "HIStory" 40 mln x 3.85 = 154,00 mln $ "Blood On The Dance Floor" 8 mln x 3.85 = 30,80 mln $ "Invincible" 11 mln x 3.85 = 42,35 mln $ all the sums can show us 981,75 mln $, and it's only from "Off The Wall" to "Invincible" made money. If we would take profits from; singles, videos, airing music in radio itc, The Beatles catalogue + Elvis Presley catalogue, signed contract with Sony and together with this contract for about 83 mln $ and counting in, many commercials with Pepsi and other companies, Michael couldn't be a bankruptcy man, having much more money than one billion of dollars, media "claims" and "news" are totally nonsense even in case of information from court we could found out that Michael was spending per month 6 to 10 millions of dollars. Of course if we talking about spending money it means: shopping and charity activity.
---
Top 130 the best selling persons
25.The Eagles, Albums sold: 122 million, Genre: Country/Rock, Country: USA
24.
Janet Jackson, Albums sold: 130 million, Genre: R&B/Pop, Country: USA
23.Garth Brooks, Albums sold: 145 million, Genre: Country, Country: USA
22.
The Jacksons, Albums sold: 150 million, Genre: R&B, Country: USA
21.U2, Albums sold: 155 million, Genre: Rock/Pop, Country: Ireland
20.ABBA, Albums sold: 160 million, Genre: Disco/Pop, Country: Sweden
19.Whitney Houston, Albums sold: 180 million, Genre: R&B/Pop, Country: USA
18.AC/DC, Albums sold: 185 million, Genre: Hard Rock, Country: Australia/UK
17.Queen, Albums sold: 190 million, Genre: Rock, R&R, Country: UK
16.Julio Iglesias, Albums sold: 200 million, Genre: Latino Pop, Country: Spain
15.Metallica, Albums sold: 204 million, Genre: Hard Rock, Country: USA
14.Led Zeppelin, Albums sold: 207 million, Genre: Rock/Blues, Country: UK
13.Pink Floyd, Albums sold: 210 million, Genre: Prog Rock, Country: UK
12.Celine Dion, Albums sold: 220 million, Genre: Pop, Country: Canada
9.Elton John, Albums sold: 225 million, Genre: Pop, Country: UK
8.Mariah Carey, Albums sold: 240 million, Genre: Pop/R&B, Country: USA
7.The Rolling Stones, Albums sold: 250 million, Genre: Rock, Country: UK
6.Cliff Richard, Albums sold: 252 million, Genre: Rock/Pop, Country: UK
5.Nana Mouskouri, Albums sold: 255 million, Genre: Pop, Country: Greece
4.
Madonna, Albums sold: 275 million, Genre: Pop, Country: USA
3.
Elvis Presley, Albums sold: 300 million, Genre: Country/Rock, Country: USA
2.
Michael Jackson, Albums sold: 350 million, Genre: Pop/R&B, Country: USA
1.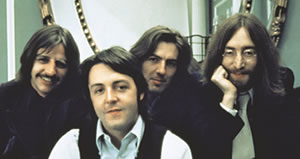 The Beatles, Albums sold: 400 million, Genre: Rock, Country: UK
---
A curiosity is that Michael at beginning of his solo career learnt dance from Paula Abdul and later he arranged new moves to stuffs he can do.
---
A little of plagiary, a little of inspiration
Not many people could know that Michael during creating Billie Jean was inspired by bass line in song "I Can't Go for That (No Can Do)" by Hall & Oates
According to Daryl Hall, during the recording of "We Are the World", Michael Jackson approached him and admitted to lifting the bass line for "Billie Jean" from a Hall and Oates song, apparently referring to "I Can't Go for That (No Can Do)." Hall says that he told Jackson that he had lifted the bass line from another song himself, and that it was "something we all do." (1981)
"You Are Not Alone" sad thing about the song is that R.Kelly gave Michael the track as his own work, but unfortunately the music was composed by Belgian Eddy and Danny van Passel in 1993 entitled "If we can start all over". Belgian composers were fighting in court for their right as the plagiary, as a result "You Are Not Alone" is forbidden to play only in Belgium because no one in USA were interested to continue this matter against R.Kelly, so Michael was singing and making money few years unaware on the song, later when he founds out about the situation, he decided that's R.Kelly business to deal with it.
Will you be there - The full version of the song includes a prelude featuring the Cleveland Orchestra and the Cleveland Orchestra Chorus performing a portion of Beethoven's ninth symphony. The segment is from the fourth movement and is a lesser known portion of the famous "Ode to Joy". The German lyrics were written by Friedrich Schiller.
"Will You Be There" was the subject of lawsuit. The lawsuit was for copyright infringement of the Clevelend Orchestra's recording and lack of credit to Beethoven for the use of his symphonic prelude. The suit was filed by the Cleveland Orchestra for 7 million dollars and was settled out of court with subsequent pressings of Dangerous including full credits in the album booklet.
---